Happy New Year!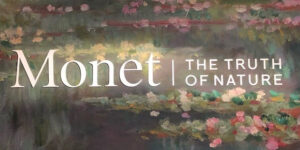 Creative works are gifts to humanity, beauty bestowed into form, something created out of what was not previously there. Those beautiful artistic expressions can be found and celebrated in literature, poetry, painting, sculpture, dance, music, and theater.
They have the capacity to take one's breath away and to initiate wonder.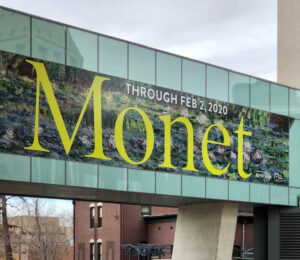 Such was my experience at "Claude Monet, The Truth of Nature" exhibit at the Denver Art Museum this month. And yes, it was simply awe-inspiring. If there's a special energy transmitted from the painter to the canvas to the viewer, I felt it, breathed it, and celebrated it. Effervescence bubbled up in a continuum of wonder for the artist's genius and creative process.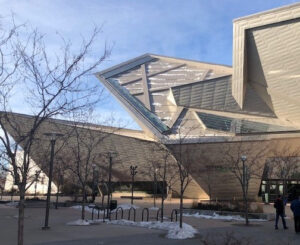 More than 120 of Monet's Impressionist paintings from the Normandy coast, Mediterranean, London, the Netherlands, and Norway graced the walls of this exhibit. Monet's exquisite brush strokes reflecting color, form, and light welcomed viewers into the frames of each of his paintings. I had the intense emotional reaction of feeling like I could step into the scene of many of his works with pen and paper in hand and start writing. His art beckoned me breathless into the natural world and to the scenes he so dearly loved.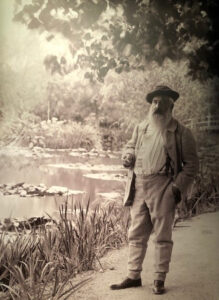 Monet's relationship with nature was the catalyst for a new artistic style which parted from the traditional direction of the Académie des Beaux-Arts. He is credited as the founder of Impressionism. He was a master at capturing the fluctuations in atmosphere, the reflective nuances of water, and the multitudinous effects of changing light. Initially, his work drew artistic criticism but he quickly emerged and is celebrated as one of the most influential and vibrant painters in history.
I ponder the commitment that pulsed through this French painter's day-to-day events. He painted much of his work outside in the elements of all kinds of weather and in all seasons. He worked on several paintings at one time. What spurred completion of any given piece? There are so many. Many books about the intricacies of Claude Monet's life are available. Like most of us, his life included both happiness and sorrow. At this particular exhibit, I felt an intuitive rendering. I sensed a release in Monet's process of somehow transcribing what he interpreted in his life journey to canvas. I sensed the stirring of raw and deep emotion in his creations of glorious color, light, and shadow. I felt air temperature, the splash of stormy waters, sun radiating from seaside cliffs, rustle of leaves on poplars, conversations carried in the breeze, calm in the pond of lilies, and so much more. I have to believe his paintings offered him a sense of purpose, a sense of fulfillment in expressing the beauty of the natural world and his immediate surroundings.
Great artists bestow their blessings to the world by giving us their hearts. This was Monet.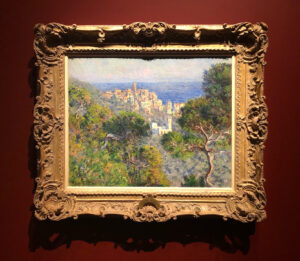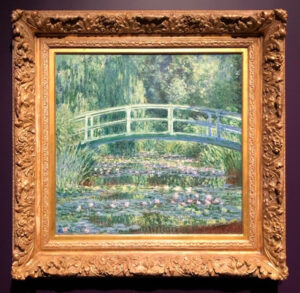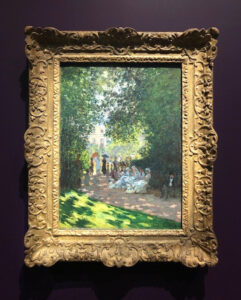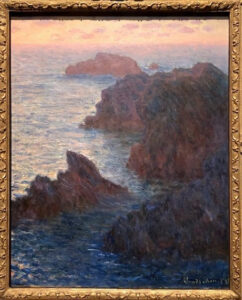 Wishing you inspiration and creativity for all your endeavors in 2020.
Thanks for stopping by. ♥
---
King, Ross. Mad Enchantment. Bloomsbury USA. New York, 2016.
Küster, Ulf. MONET, Light, Shadow, and Reflection. Fondation Beyeler Museum Ag, Riehen/Basel; Hatje Cantz Verlag GmbH, Berlin. 2017.