Whoever brings understanding more deeply to the human heart is a precious gift indeed. Beyond the bars of the Denver Women's Correctional Facility this month, a handful of thirty women prisoners graced an entire roomful of hearts at the University of Denver's Byron Theatre with their vulnerability, courage, integrity, and joy. It was an evening to behold.
Tears streamed down my face as I watched the stage production of Charles Dickens' A Christmas Carol which was curated and created by the ensemble of women prisoners in close collaboration with their sponsors. Working together with the DU Prison Arts Initiative and the Colorado Department of Corrections, these women designed, rehearsed, and performed a show that took my breath away. They literally transcended the prison cells of their multilayered and difficult journeys of incarceration and offered something innately beautiful and life-giving to the audience.
Last June after completing the application and interview process, the women were selected to begin work on this production. Using only materials available within the correctional facility, they built, plastered, and painted the props and entire set of the play. They worked together to integrate the role of the characters and to master the timing and memorization of their lines. They developed scenes, costumes, hair, makeup, sound design, lighting, and stage logistics in a sisterhood of cooperation with the staff at DU and the Colorado Department of Corrections. And they succeeded in presenting a magnificent and timely version of A Christmas Carol which resonates not only in this holiday season but for all seasons with a glimpse towards hope and redemption.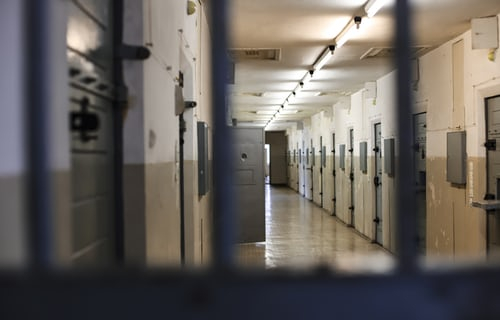 There's strength in sharing the fragility of one's life with others. And that's what these women gave to society this past month at the DU Newman Center. A "Talkback" occurred after the performance when members of the cast and crew sat encircled on the center stage floor and answered questions posed by the audience. You could hear a pin drop! And you could feel the heart-swept emotions of the listening audience.
The evening was a gift I will forever cherish.
Thank you dear incarcerated women for weaving the somewhat guarded threads of my heart with the unguarded threads of yours. The tapestry was beautiful!
Thanks also to Director of DU PAI Ashley Hamilton; DU Stage Director Clare Hammoor; Denver Women's Correctional Facility; University of Denver Newman Center; and each person who gave their time and heart to this inspirational project.
Wishing everyone the sparkle of hope and transformation during this holy season.
Merry Christmas! Happy Holidays! And abundant blessings in the New Year!
Thanks for stopping by. ♥