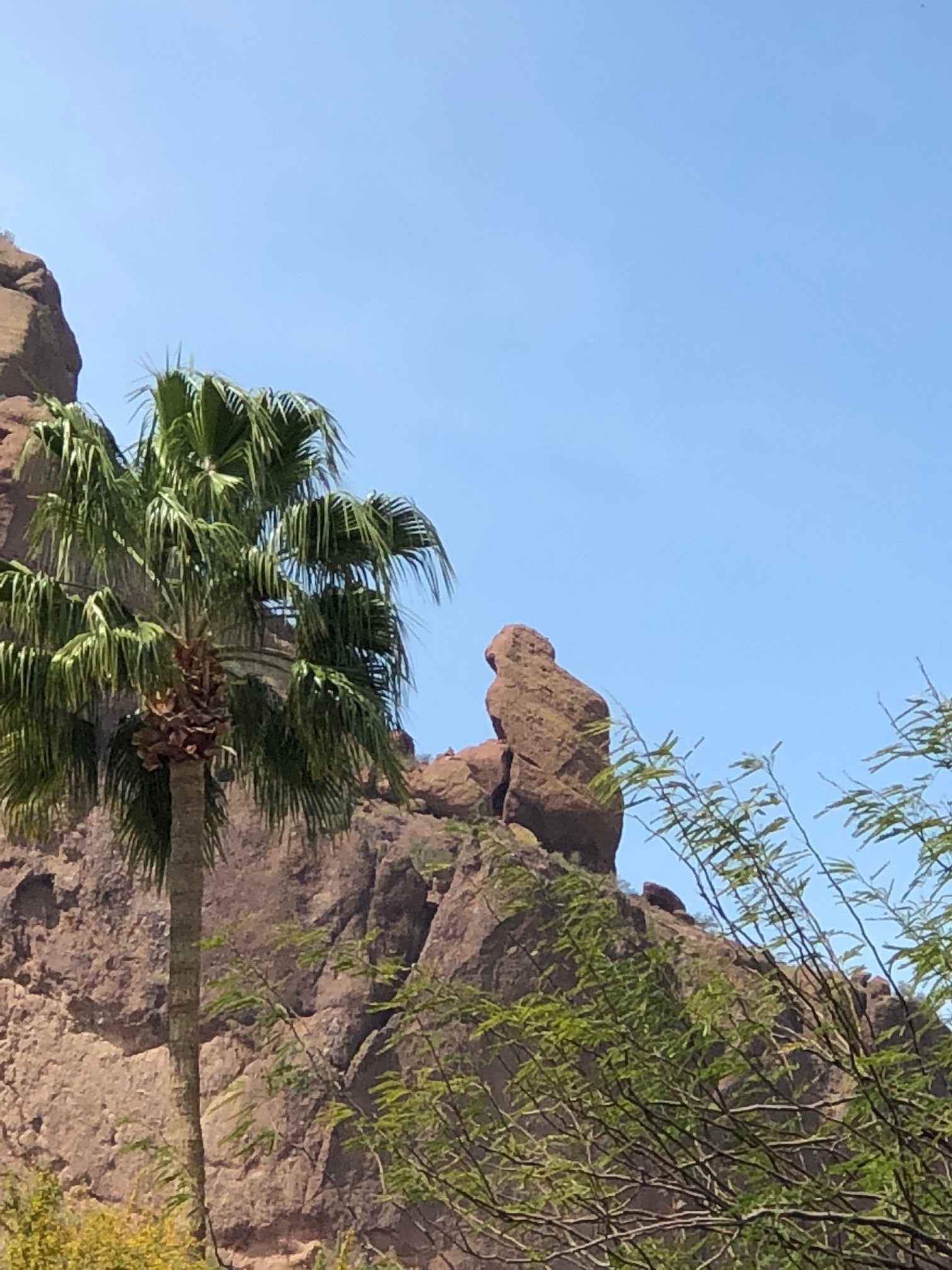 Near Camelback Mountain as the stone monk prays on his knees . . . a place thrives in the wilderness and fills the soul. During this time of Easter joy, I share my personal refuge where I always find beauty and renewal.
Inside the sanctuary, when the light from the sun breaks through the vibrantly-hued glass, it washes over the viewer in a variety of colors. It's something like being doused in the waters of physical light—a baptism to the eyes and to the soul. That's how it is for me every time I enter the sacred space of the Franciscan Renewal Center sanctuary of the Conventual Church of Our Lady of the Angels in Scottsdale, Arizona and gaze up to the the liturgical art glass windows designed by artist Scott Parsons.
The exotic palettes in the Christian story of each window deepen and brighten depending on the journey of the sun crossing the sky. Discerning that light through the hand-blown glass is an inherently beautiful experience. . . dynamic, fluid, and spiritual.
Thank God for Creation and the artists who create beauty, for St. Francis of Assisi and his Canticle of the Creatures poem which inspired the theme of beauty and Creation in this place.
Notice the changing emphasis in the glorious colors of the creation window Sister Mother Earth: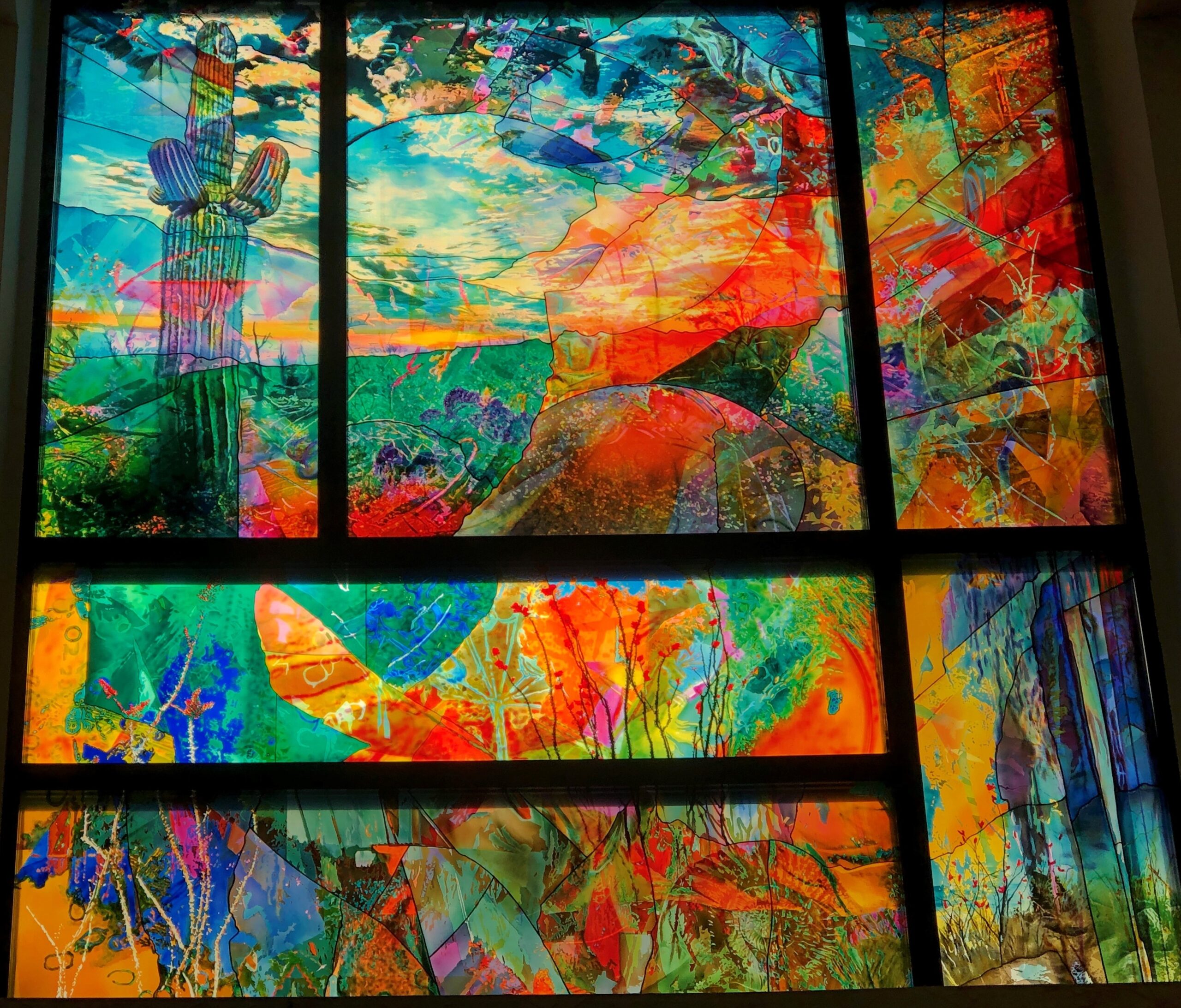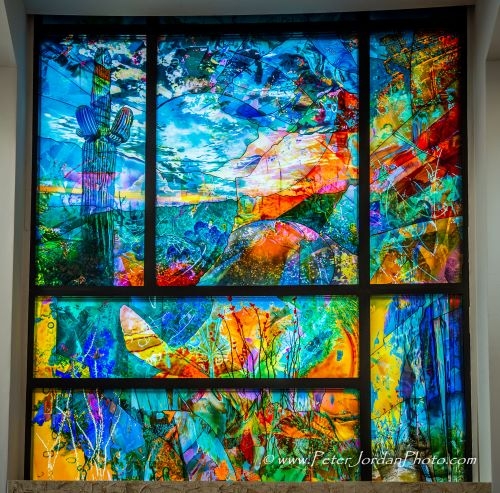 And from the outside of the church at night, it is not the sunlight, but the interior light of the sanctuary radiating the image of Our Lady of the Angels to the darkness outside: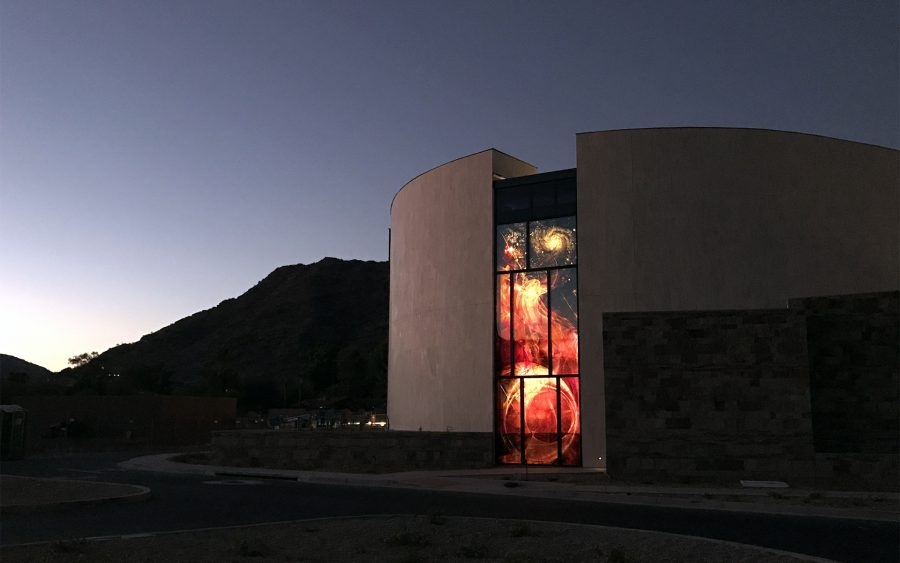 It's always a joy to return to this holy ground where the beauty of the desert cradles my heart as I seek the Holy Spirit. I love walking alongside the Saguaro cactus and ocotillo while praying The Stations of the Cross. I love journeying the stone loops of the labyrinth in calm contemplation. I love entering The Healing Garden of restoration.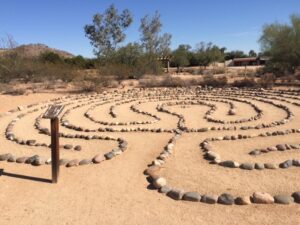 I share this place because it's where I always experience the holy pulse of God's Spirit and Grace.
From my life to yours . . . Blessing.
Thanks for stopping by. ♥
---
https://damnfineart.com/project/our-lady-of-the-angels/