Sometimes life delivers surprises.
Think of Abraham who for much of his adult life longed to have an heir. In the Christian, Judaic, and Islamic traditions, elderly Abraham finally becomes a biological father and the patriarch of a long ancestral lineage of future generations. God gives him not only an heir, but a nation and a land. Whew! What a dynasty.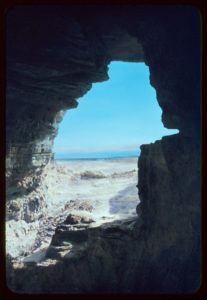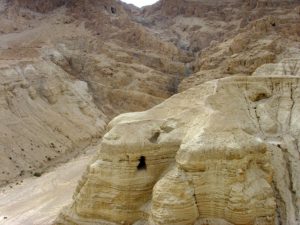 And imagine the surprise of a Bedouin teenage shepherd boy in 1947 when instead of redirecting a wayward goat from the caves of Qumran in the Judean Desert near a lake deemed dead for its high salinity and lack of life (Dead Sea), he and his group of goatherders discovered the first of many earthen jars holding the texts of ancient Hebrew, Aramaic, and Greek writings. Suddenly, the apparent wasteland of his day-to-day trek herding goats became an archeological and spiritual oasis that rocked the world.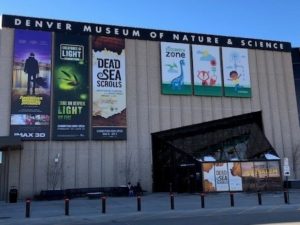 Recently I had the immense privilege of attending the Dead Sea Scrolls Exhibition at the Denver Museum of Nature & Science which runs through September 3rd of this year.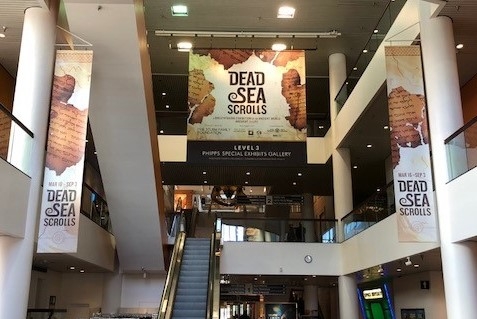 Breathtaking, awe-inspiring, comprehensive, and fine-tuned describe this exhibit which features 10 scroll fragments that will be rotated with 10 different scrolls midway through the showing in Denver. The entire Dead Sea Scrolls are a collection of thousands of ancient manuscript fragments comprising approximately 900 scrolls that date back 2000 years. These writings were transcribed 250 BCE to 68 CE  and record the life and culture of Israel and Judah during the Iron Age 1200 BCE to 586 BCE.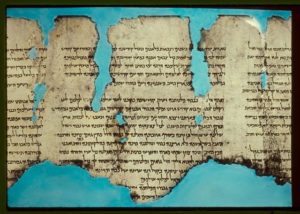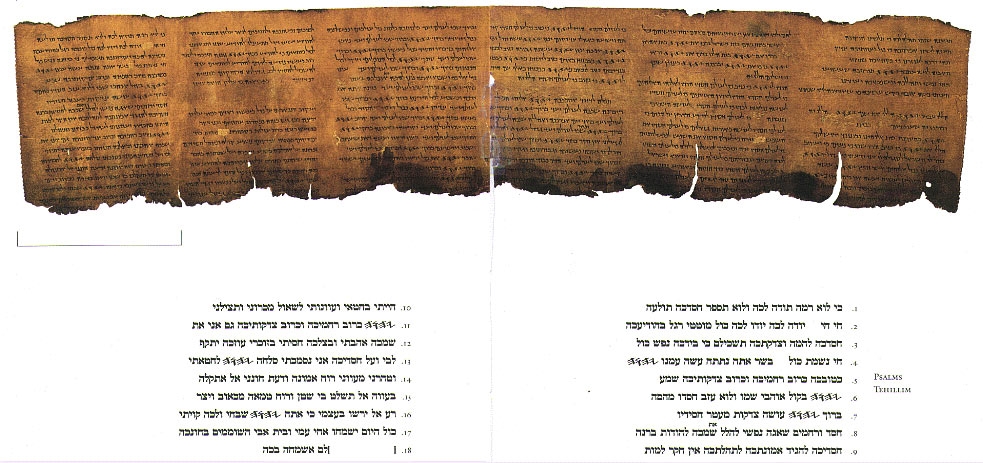 One of the many things that amazed me about the writing on these ancient parchments was how intricate and miniscule each alphabetical letter had been inscribed. The lettering was simply exquisite. I wondered what steady hands had inked each feathered wisp in the string of words that comprised beautiful poetry, elaborate prose, hymns, historical accounts, apocalyptic literature, and law. I immediately felt a strong connection to the stories I remembered in the Old Testament as a young child and now later in life. Even though I was actually viewing only fragments of the exhibit's ten scrolls, I felt stirred with wonder for all those stories that I loved. The stories of creation and of the characters of Moses, Joseph, David, Daniel, Job, Jonah, and Ruth, as well as the Psalms and the prophets all seemed so tactilely present and spiritually vibrant as I looked through only a sheer sheet of glass that  separated me from these fragile, albeit resilient manuscripts that had survived thousands of years. Right before my eyes were some of the sacred texts that spoke of God's intimate relationship with humanity.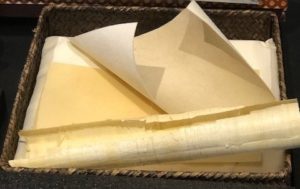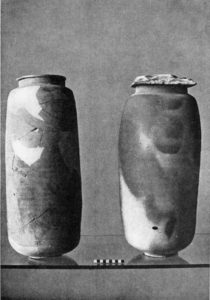 Included in the 600 Ancient Middle East artifacts on display are coins, pottery, inscriptions, seals, arrowheads, sandals, mosaics, and jewelry. The scrolls and the majority of artifacts are displayed in sensitive temperature- and light-controlled cases.  I could feel my heart racing as I went from one ancient treasure to the next and found myself immersed in what life must have been like. There is also a hands-on exhibit where visitors can run their fingers along an authentic three-ton stone from the Western Wall in Jerusalem that tumbled to the ground.
Yes, sometimes life delivers surprises.  I was surprised how quickly this particular exhibit swept me off to a culture thousands of years earlier where I appreciated not only the artifacts of a people and place, but the precepts of the Jewish religion and of my own Christian faith. It's an exhibit for everyone, for all faiths or non-faiths, and it promises to be a historical jewel in the treasure trove of life.
A blessed Easter, blessed Passover, and just plain blessings to all.
Thanks for stopping by! ♥
_________________________________________________________
Kohn, Risa Levitt and Ami, Debora Ben. Dead Sea Scrolls, The Exhibition. Israel: Lion Production, LTD; Albatross Aerial Photography, LTD, 2018.